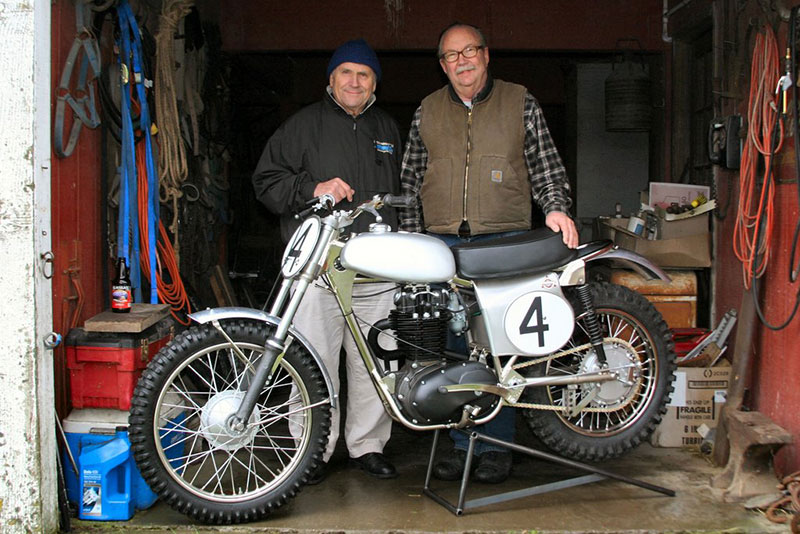 Our history
Howard Fawkes and Miles Webb the creators of Faber Frames have been in the off-road game long enough not to be put off by a little thing like geography - or even a fire. The two met in 1964, when they were both members of the Alton and District Motorcycle Club. Howard was serving his apprenticeship at local BSA dealers Heath Brothers while Miles worked in Alton. Faber showed their first Otter frame at the Classic Off Road Show at Stoneleigh Park in 2000 and, since then, 170 frames have been sold. 

The BSA Works Victor frames have been updated with mods to swinging arm and engine mounts for next season new frames. 120 Victor frames have now been sold.

KSI Honda XL 350 frame has now reached production,the first kit is in Australia.

Work is under way with a evo class Ksi fame using Honda 500/650 engines,contact Faber for latest development info.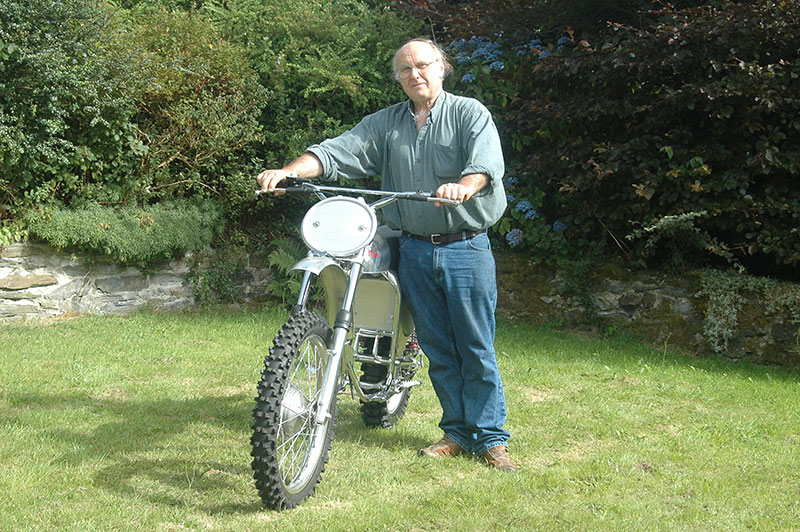 Miles Webb stood with the MK2 Works BSA Victor rolling chassis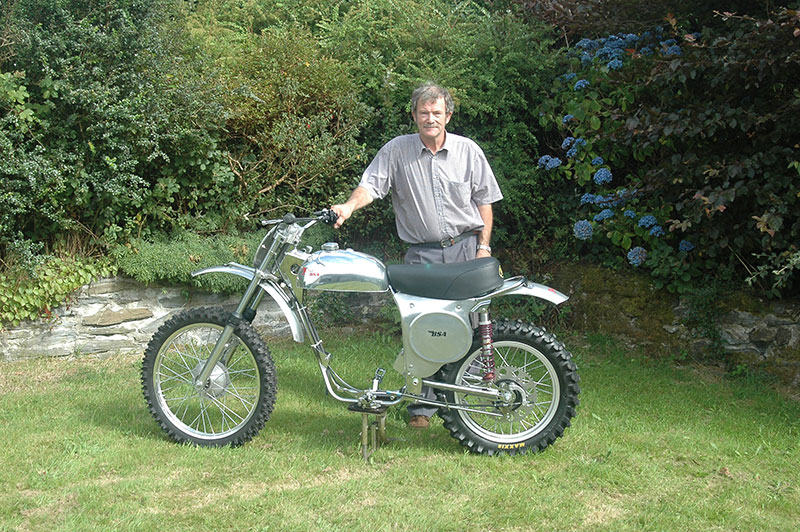 Howard Fawkes also stood with the MK2 Works BSA Victor rolling chassis
Get in touch